I am lying in bed after a very full belly of guacamole wraps. I had kind of been craving avocados now for a couple of days. I would pass some guacamole in the store and drool so figured it was time I made some. It is one of the easiest things to make but for some weird reason I overlook it all the time! I might be inclined to make it more if it were a little less fattening... not that I lead a low fat raw diet (which I am hoping to change). I do eat an ungodly amount of fat via nuts and seeds and I am in the process of shifting my diet towards a lower fat raw diet. Obviously.... it hasn't started yet so lets talk about these wraps!

I don't know if it was the fact that I had been craving guacamole or what but these were the best things I have put in my mouth (Thats what she said) in a while. I made Pico de gallo, Guacamole and zucchini pepper wraps (loosely based off The Raw Revolution Diet recipe). It was a mexican-ish style wrap I guess! Here are the following recipes!


Guacamole:


2 Avocados

2 Cloves of garlic

1 Shallot

1 Large Jalepeno pepper

1 Large Roma tomato

Juice of 1 Lime

Himalayan Sea Salt to taste
Directions:
Dice garlic, shallot, jalepeno pepper (leave seeds) and tomato finely and add to a large bowl. Proceed with two medium soft avocados and the lime juice and mash/mix together until it forms a consistency to your liking. Then add Sea salt and season to your tastes!
Prep time: 10 Min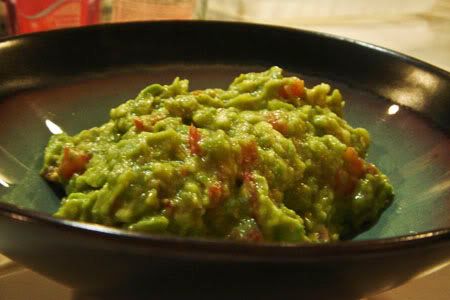 Pico De Gallo:
2 1/2 cups tomatoes

1/3 cup yellow sweet onions

1 large Serrano Chili Pepper

1 Ear of Corn cut from the cob

2 tbl.Cilantro

Juice of 1 Lemon

Himalayan Sea salt to taste
Directions:
Finely dice tomatoes, onions, Pepper, and Cilantro and toss in large bowl. Add the corn kernels and the juice of the lemon and toss again! Add the Sea salt to your liking!
Prep time:10 Min.
Zucchini Pepper Wraps: Requires Dehydrator. Make the day prior to Guacamole!
This recipe will make around 10 disk sized wraps and they keep for months. I like to keep them around at all time! They make a great low fat snack food. Shove almost anything in them and they are great! They do require a day to make though. They are worth it... I promise!
6 chopped medium sized yellow peppers (orange works fine too, they are both nice and sweet)

6 chopped and peeled medium sized zucchini

1/2 to 1 ripe avocado (helps bind it.... important)

1 1/2 tabl. nutritional yeast (supplies a boost of B vitamins including the hard to get B12)

Dash of Sea Salt.
Directions:
Combine peppers and zucchini and blend until smooth. It will all blend nicely so be patient. DO NOT add water! Add the avocado and nutritional yeast and blend til smooth.
Pour 1/2 cup of batter on non stick teflex dehydrator sheets and spread evenly with a spatula.
Dehydrate for about 5 hours, or until they can be removed safely from the sheets and then placed on the regular dehydrator sheets. Proceed to dehydrate for another 4-5 hours.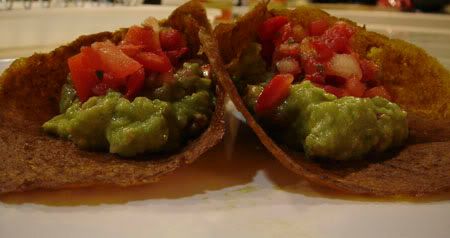 I know recipes that need a dehydrator can be a pain but this will yield alot of wraps and can be stored for a long time! They are a great finger food! They have saved me more than a couple times! If you stock pile these things to and have a marathon 'wrap' session you can say good bye to the dehydrator for a while which is always nice. I am too much of a simpleton to deal with that stuff.
Cheers and good health!
Shuanna