Today has been an incredibly productive day. I love those days where I make some new things that I fall in love with. Things that make me think to myself 'Holy Sh*!, this is now a new staple in my kitchen'. I think almost any raw foodist explodes with joy when they discover a new food that they get to enjoy.
I have been making some amazing foods over the last couple days I have to say and it fills me with an amazing feeling of accomplishment. While living in Seattle, I had many resources that allowed me to be raw for nearly a solid year. I am now in a situation where I am being forced to be my own resource. I'm learning to fish if you will. I think its important to the success of any raw foodist to gain a broad spectrum and understanding of raw foods.
Gaining that broad understanding takes dedication, time and PATIENCE. We are re-learning an entirely new way to function within a society that is so incredibly focused on 'Fast and Easy' (Thats what she said). It's no wonder why we have such a hard time with this lifestyle and why so many of us feel like we are failing. Our modern society is simply not designed for people like us who require actual cooking tools to prepare each of our meals. Luckily for us, however, I see things moving in a more positive direction. I can go to Whole Foods and have an isle dedicated to my lifestyle. How amazing is that? I know 3 years ago when I was raw that that was not the case. I cant speak for everywhere however, but in Seattle I know it wasn't something prominent in grocery stores.
With that said, I would like to state that I have been feeling amazing lately. I had a brief period with major bloating and discomfort due to a new supplement added to my diet, but with that aside, I feel excellent. My mind is clearer, my skin is glowing, and my body is getting down to what should be my natural slender size. Granted the weight loss process could be happening sooner but I do have a love of highly fatty foods such as nuts,oils and avocados! My hair and nails are also reaping the benefits from the raw food and are starting to grow and look amazing! Overall, I feel like I am doing wonderful. My body feels as if it's getting back to what is right for MY body! For the first time in a very long time, I am able to truly read my body and understand what it needs and when it needs it. It's an amazing feeling. I'm glad to be back.
Today I have conjured up some tasty 'Cashew Hummus' that I used a bit as a vegetable dip as well as a Mediterranean lettuce wraps with fresh onion, tomato and cucumber. Remarkable! All the mediterranean flavors were present minus the carb loaded, refined flour and processed flat bread. I will include a recipe shortly. For now though, I have included a picture to show just how creamy this hummus really is. This picture honestly does it no justice.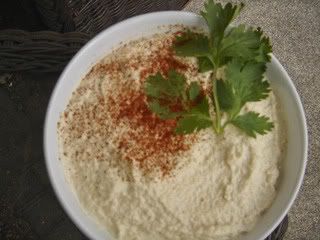 Here is some super addictive cheesy Kale chips that I made and are due out of the dehydrator in the morning, ready for me to eat as my afternoon snack! This is hands down the most addictive snack food I have ever had. I will make sure I post this recipe as well!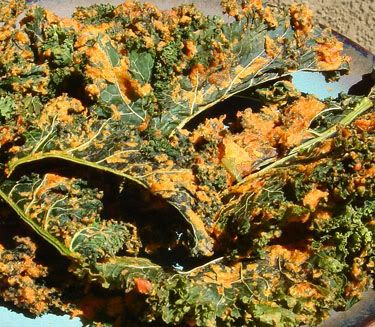 Tomorrow I will be posting pictures and describing in detail the process in which I brew my Kombucha Tea! Yet another process I had my head buried in!

Cheers and good health!